ADVENTUROUS
EXPERIENCES
Unveil the Essence of Pushkar - Unforgettable Experiences Await!
Pushkar offers a plethora of unique and enriching experiences that cater to a diverse range of interests.
Here are some of the top experiences you can enjoy in Pushkar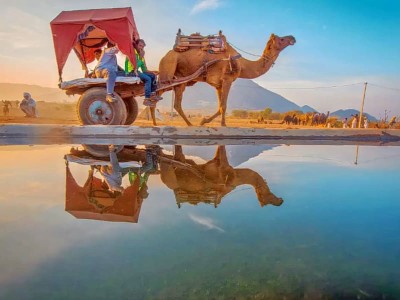 CAMEL SAFARI PUSHKAR
Experience the magic of the desert with a camel safari through the golden sand dunes. Explore the rustic villages, witness stunning sunsets, and indulge in a traditional Rajasthani dinner under the starlit sky. Offering a unique and authentic way to explore the breathtaking desert landscape and immerse yourself.
JEEP SAFARI
Embark on a thrilling Jeep safari in Pushkar, where the rugged terrain unfolds its hidden charms. Traverse the desert landscapes and rustic villages, witnessing the region's captivating beauty. Feel the adrenaline rush as expert guides lead you through a memorable off-road adventure in the heart of Rajasthan.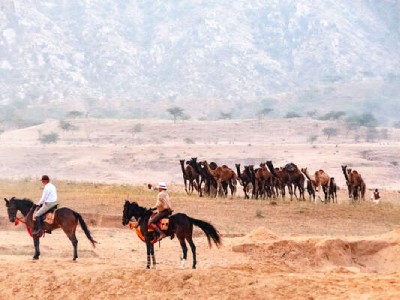 HORSE RIDING
Saddle up for an enchanting horse riding experience. Explore the scenic beauty of the semi-desert region on horseback, enjoying a unique perspective of the surroundings. Guided by experienced equestrians, venture through the serene landscapes and immerse yourself in the rich cultural heritage of Pushkar.
---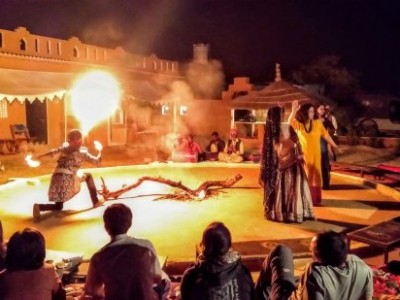 OVERNIGHT SAFARI
Embark on an extraordinary overnight safari in Pushkar, where the desert comes alive under the stars. Experience the thrill of spending a night amidst the tranquil sand dunes, away from the bustling city. Enjoy a traditional Rajasthani dinner and cultural performances, making your desert retreat a truly memorable one.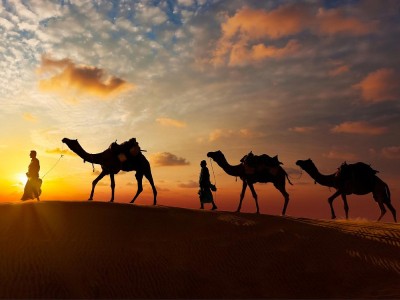 OVERNIGHT CAMEL SAFARI
Journey through the mesmerizing desert landscapes atop gentle camels, led by experienced guides. Camp under the twinkling stars, savor a traditional Rajasthani dinner, and experience the magic of the desert night. The timeless allure of Pushkar during this unforgettable overnight camel safari.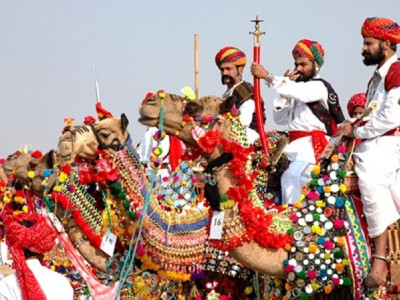 PUSHKAR FAIR
Pushkar Fair, also known as the Pushkar Camel Fair. It is a spectacular gathering of camels, livestock, and traders from all over India. The fair features camel races, cultural performances, traditional competitions, and bustling markets, making it a unique and colorful celebration of rural life and traditions.